Solaz Shops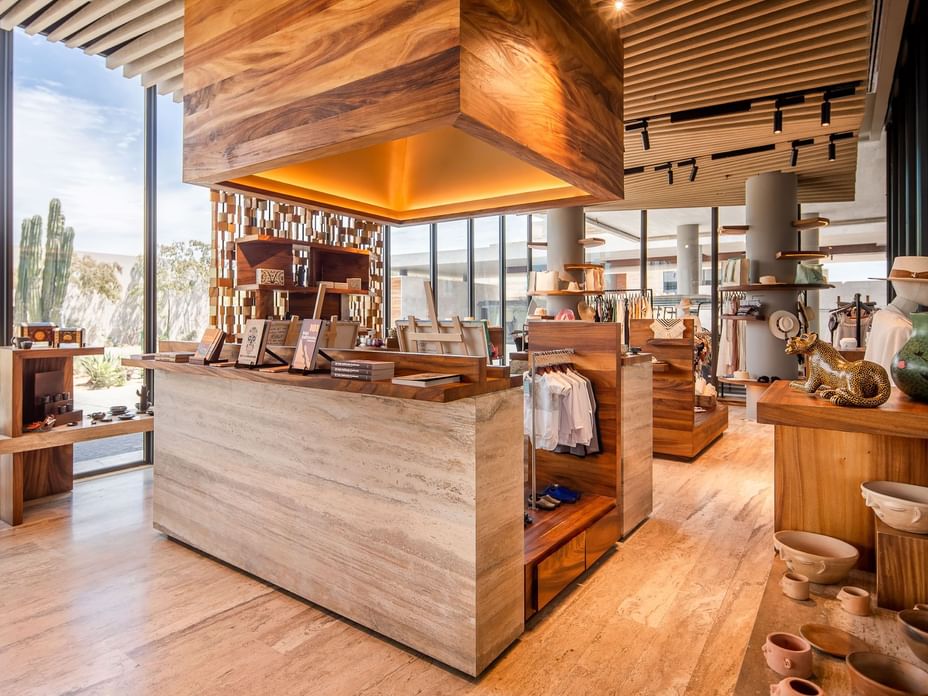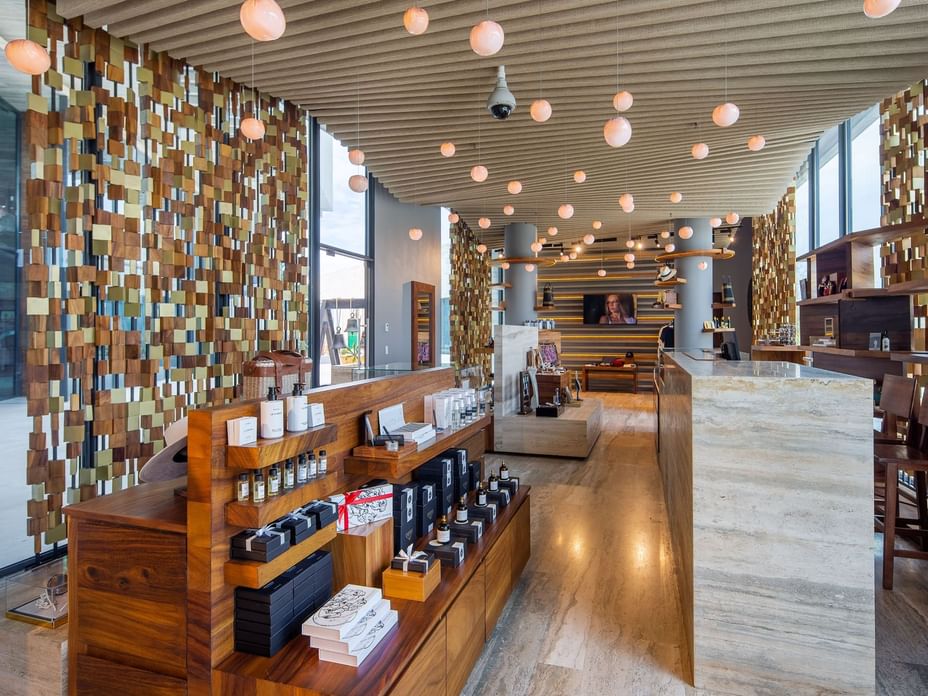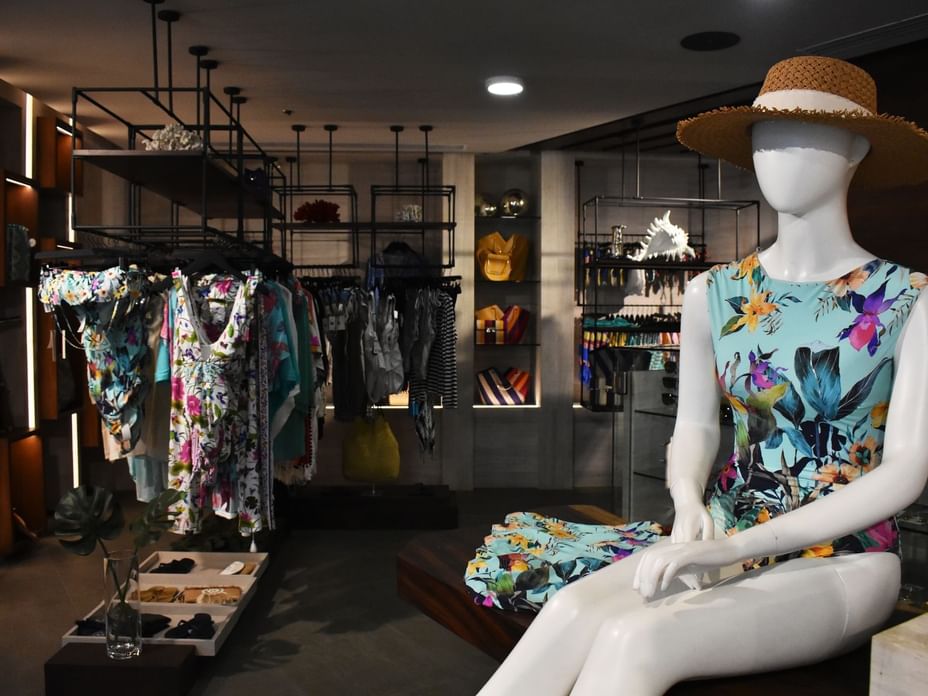 Solaz Shops, better known as The Heart of Solaz, is a central plaza where you can discover the unique sculpture "Time is gold", while enjoy an aromatic coffee at Deli Dunas or if you are an artisan beer or mezcal lover, Olas Altas is the place for you.
Take your time and explore a selection of fine crafts and gifts at Azul Marino Boutique. While you are here, visit Studio Eminence and ask for your own photo-shooting to capture your vacation and the spectacular moments in Solaz.
Need some time to relax? The Coral Members Lounge is the place to be. Relax and enjoy when you are waiting for check-in or have you just checked-out and want to spend some time before your flight home; it is equipped with internet access, computers, TV, sofas, bathrooms, and showers.