A blissful and splendid experience
in complete harmony with the environment
Bed & Breakfast Package
Delight yourself with an exquisite breakfast included in you rate
Learn more
Experience our Luxury Resort
Welcome to The Club at Solaz
If you were to create the perfect place in Los Cabos to escape and disconnect from the tensions of everyday life, what would it look like? Imagine a safe, family-friendly haven that provides modern luxury and comfort but remains in complete harmony with its environment. The word "Solaz" has this very meaning, and The Club at Solaz perfectly captures the spirit of this concept by offering a luxury resort that is equal parts exhilaration and relaxation.
Celebrate with us
As the holiday season approaches, we are pleased to present our Festive Guide, with a treasure trove of captivating activities, festive events and other exciting offerings that will make your stay at Solaz an unforgettable journey.
Our Villas
The Club at Solaz is a retreat in the best sense of the word, infused with both familiar comforts and delightful surprises. Stay with us and discover the art and soul of Los Cabos.
View All Villas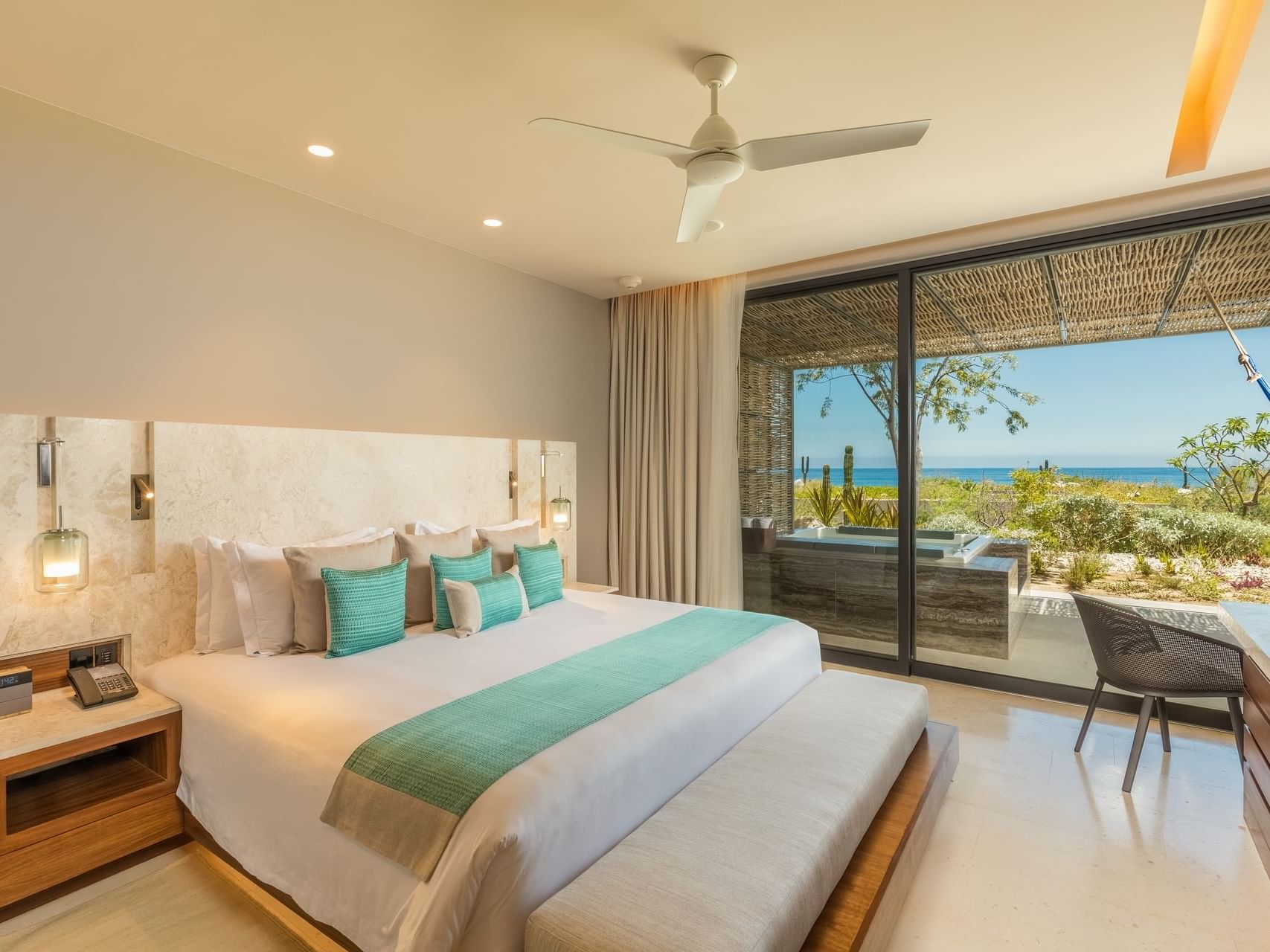 Our charming One Bedroom Villa features one bedroom with one king bed or two queen beds, and all the amenities you need to enjoy the most pleasant stay.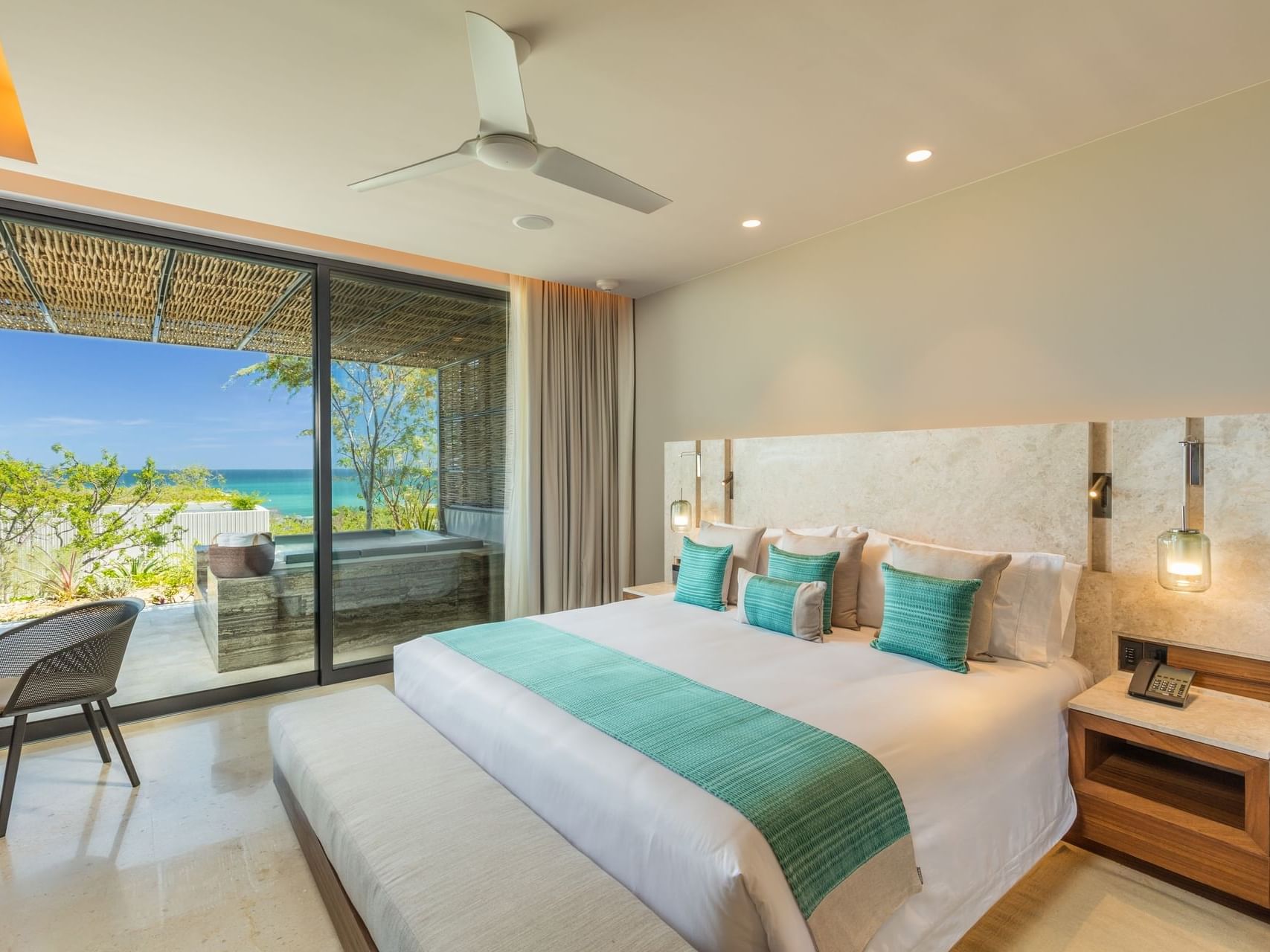 The outstanding Two Bedroom Villa features one main bedroom with one King Bed and a second bedroom with two Queen Beds. Discover all its amenities and relax in this blissful space.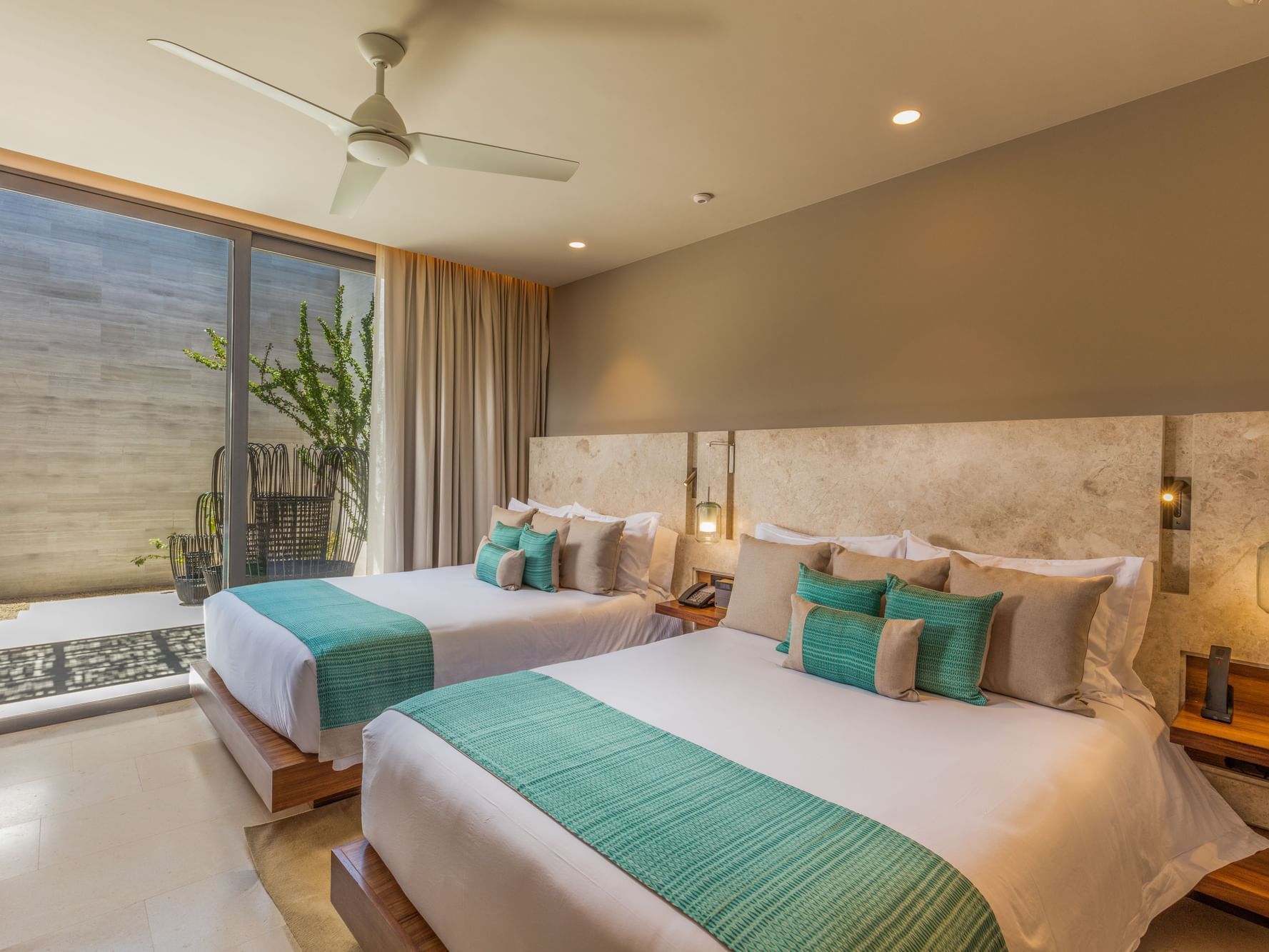 Experience the exceptional comfort of our magnificent Four Bedroom Villa, which features one main bedroom and three additional bedrooms, ideal for a restful respite.
You might call it a sanctuary
One of the best new luxury resorts, The Club at Solaz is the realization of a lifelong dream. A destination that comes alive by simulating the ocean's waves through its eye-catching architecture and design. You might call it a sanctuary, where both freedom and the magic of nature are at hand. From our pristine stretch of beach to the hiking, biking and walking trails surrounding the grounds, this beautiful, inviting space is the essence of our hotel.