Los Cabos Accommodation
Relax in modern, luxurious and comfortable villas
The Club at Solaz welcomes you to live your dream in a breathtaking beachfront setting in Los Cabos. Each of our 125 hotel villas has been designed to blend the best in modern luxury, comfort and design to create the perfect Oceanside retreat.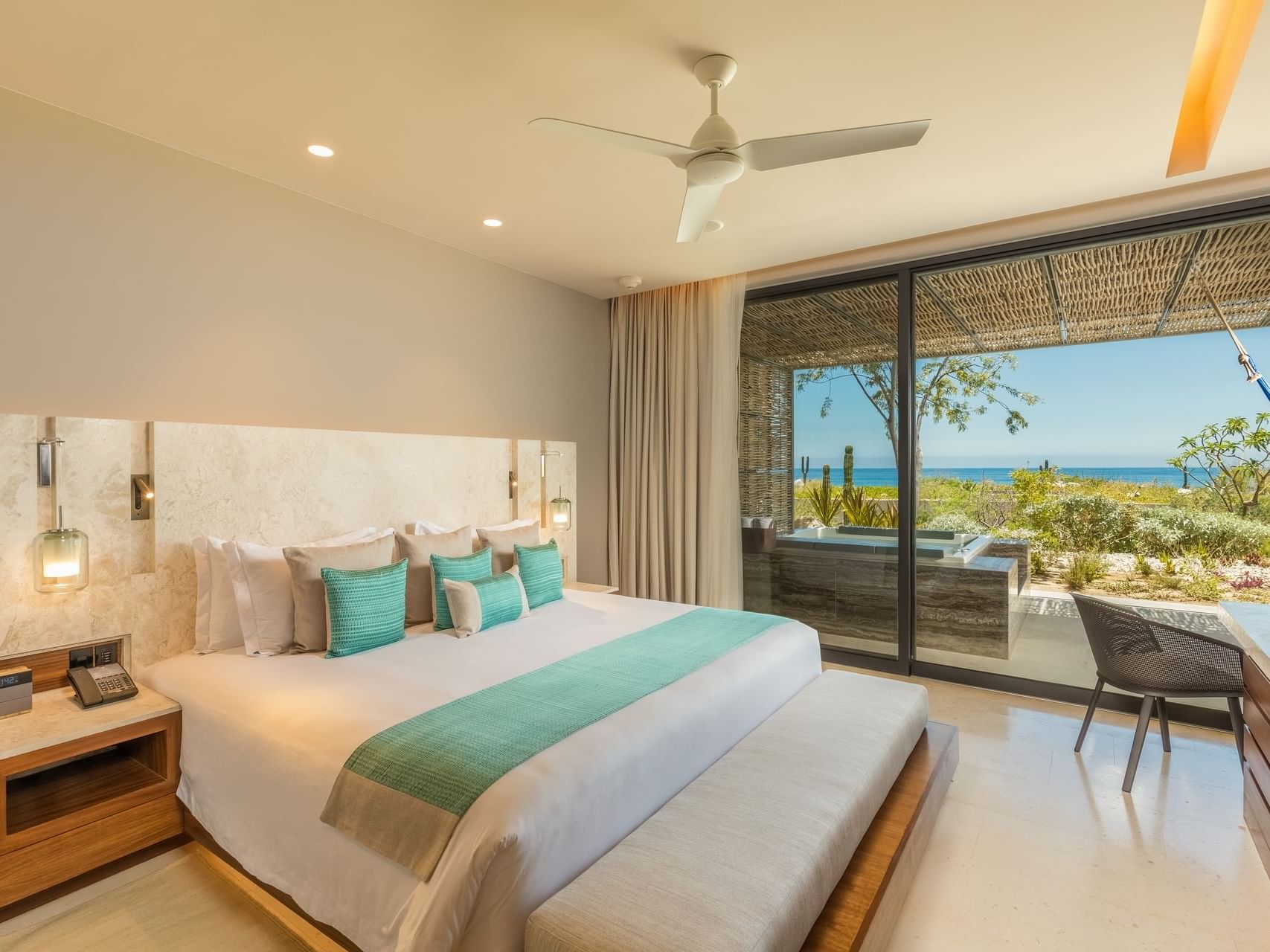 Our charming One-Bedroom Villa features one bedroom with one king bed or two queen beds, and all the amenities you need to enjoy the most pleasant stay.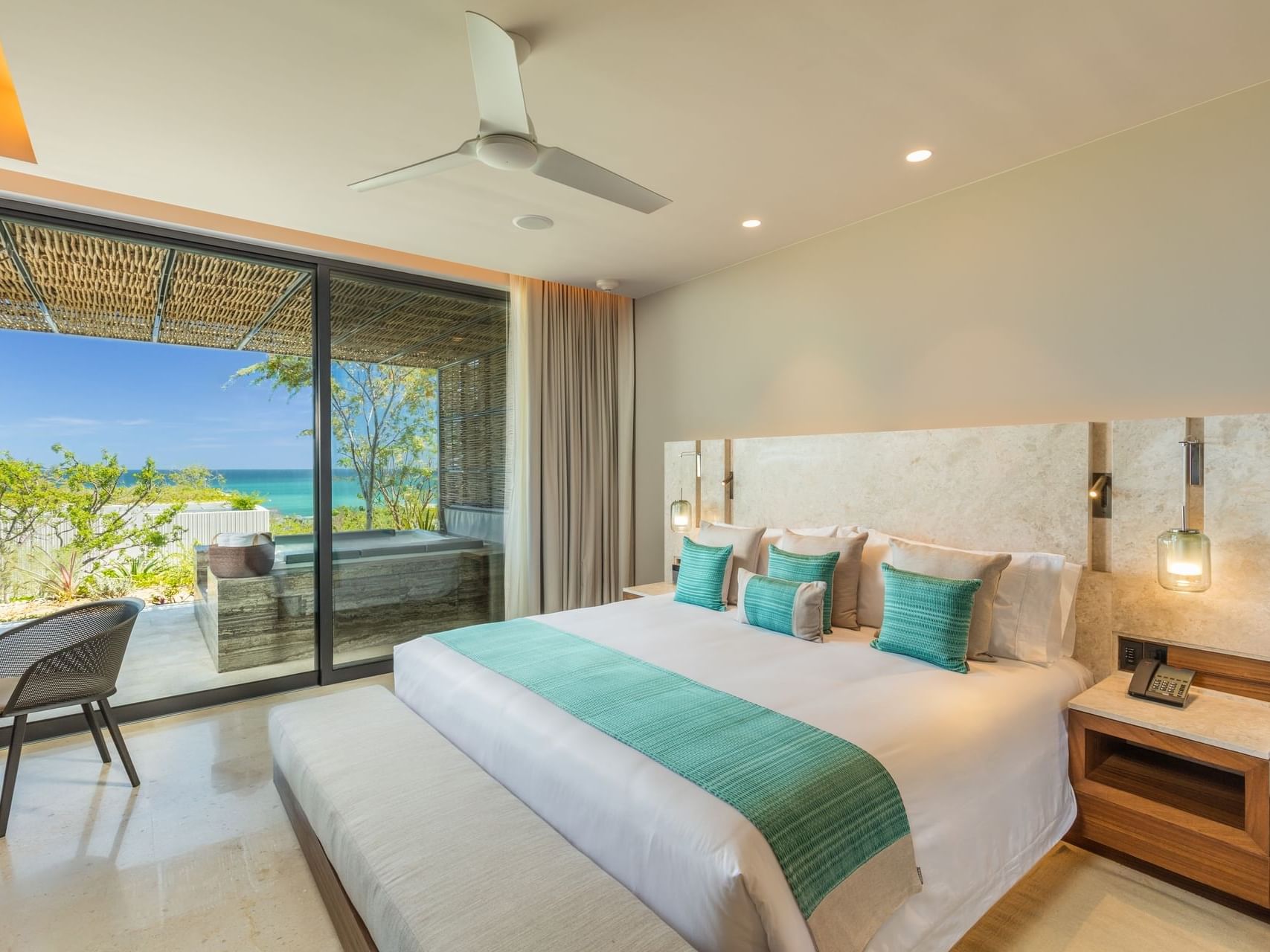 The outstanding Two-Bedroom Villa features one main bedroom with one King Bed and a second bedroom with two Queen Beds. Discover all its amenities and relax in this blissful space.
An oceanfront retreat
Surounded by expansive ocean views and meticulous landscaping, each villa exudes an exotic and enigmatic vibe, yet is casual and relaxing. Equipped with every imaginable amenity, the interiors are bright, airy, and contemporary. The Club at Solaz is an oceanfront retreat in the best sense of the word, with perks ranging from free Wi-Fi and plush bedding to kitchenettes and balconies with Jacuzzi tubs, familiar comforts and delightful surprises.

Discover a destination inspired by the breathtaking beauty of Los Cabos, crafted to bring balance and harmony to all who visit.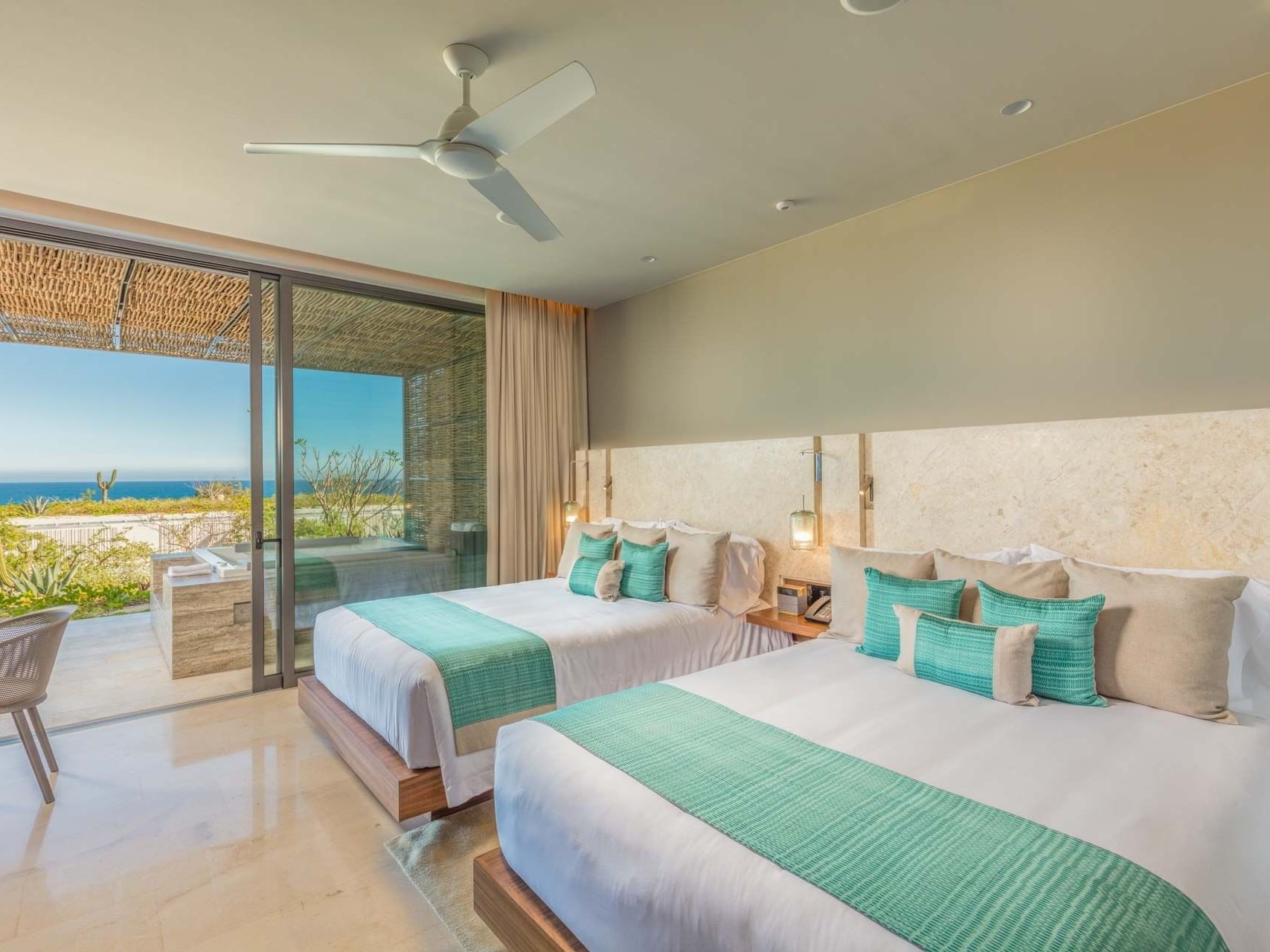 Our sophisticated Three-Bedroom Villa features one main bedroom with one King Bed and two additional bedrooms so you and your loved ones experience the utmost relaxation at a peaceful haven.